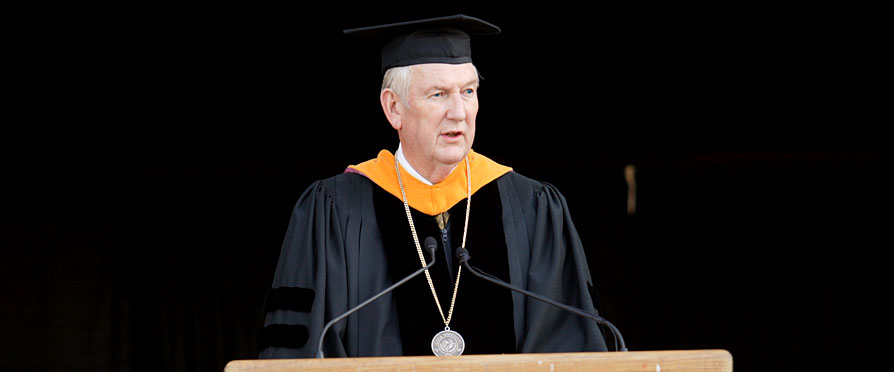 President Emeritus Clyde Cook's Legacy
For more than a half-century, Clyde Cook was "Mr. Biola."
As a star basketball player, a three-time graduate, a professor and eventually president of the institution, there are few who have identified more with -- or have done more for -- Biola University.
On April 11, less than a year after he retired as one of the nation's longest-serving university presidents, Cook passed away unexpectedly at his home in Fullerton, Calif.
He leaves behind a strong legacy at Biola, which he helped to transform from a small Bible college to one of the fastest-growing universities in the nation -- maintaining all the while his self-deprecating sense of humor, his strong leadership and his dependence on and reverence for the Word of God.