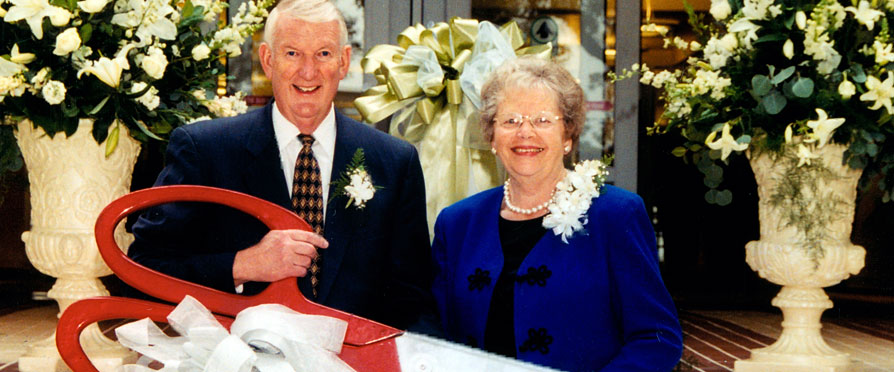 President Emeritus Clyde Cook's Legacy
Unprecedented Growth
Since Cook's arrival, Biola's enrollment has nearly doubled to 5,752 -- a growth that has outpaced public, private and many other Christian colleges and universities.
The campus also has been built up, including the purchase of 20 acres that adjoin the campus in 1988 and the additions of a state-of-the-art athletic field, a tennis complex, two new residence halls and a new library. A 32,000-square-foot classroom building that houses Crowell School of Business opened last year.
Off campus, Biola has added six extension sites throughout Southern California and three overseas: in Chiang Mai, Thailand; Klaipeda, Lithuania; and Kiev, Ukraine. Another one recently opened in Manhattan, New York.
The profile of incoming students has also improved, with the average GPA going up from 3.15 to 3.53 and the average SAT going up from 1025 to 1125.
The endowment, virtually non-existent in 1982, is now over $43.5 million. And the budget has grown nearly 10 times, from about $13 million to over $125 million. Net assets have grown from $33 million to $115 million.
"By virtually all measures, Biola's financial footing is stronger today than at any other time in its history," said Carl Schreiber, the vice president for financial affairs and information technology.