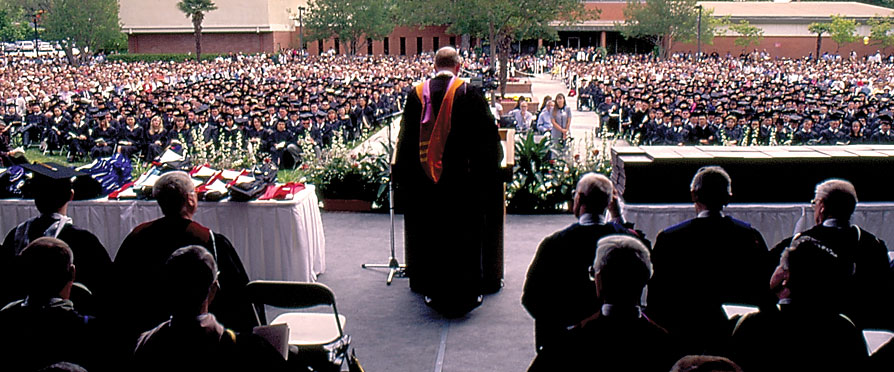 President Emeritus Clyde Cook's Legacy
A Lasting Legacy
Before his retirement, Cook said that some of his best memories were commencement ceremonies, seeing eager graduates going out to fulfill Biola's mission of impacting the world for Christ.
"The world needs a place like Biola that does not compromise, that's rigorous in its academic programs -- a place where parents can send their children, not to have their values undermined, but built up," Cook said.
Though many Biolans had said they couldn't imagine Biola without Cook, the former president said he'd always reminded himself that he was the temporary office holder and to hold his work at Biola lightly.
"It's so easy for me to think I'm Mr. Biola," Cook said before his retirement.
"But there were presidents before me and presidents will come after me," he said. "This is God's work and it's His mission, and He's going to see it through."