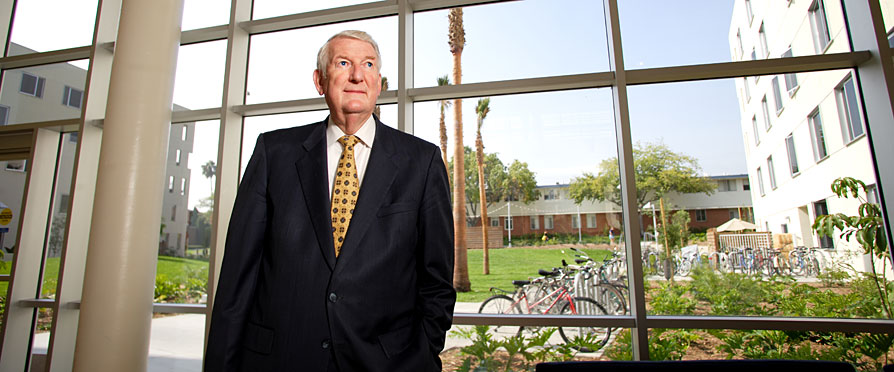 Think It Over - Identity Check
I had an interesting experience in church not long ago when Frank Lagerborg, who is an ardent basketball fan of Biola, told me of going into a store and he was wearing a shirt that said "Biola Hoop Club" on it. When he gave his credit card to the clerk, the clerk did not ask him for I.D., which was unusual in this store, so he asked why. The answer was, "I noticed that you are from Biola and so I don't need to ask for your I.D."
Years ago I remember hearing R. E. Thompson, the founder of Missionary Internship, say that when he was in England he asked about a big red "L" that was on the front and back of certain cars. When he inquired about it, he was told that someone just learning how to drive has to have that big red "L" posted on the car for six months to signify that he or she is a "Learner." The sign clearly identifies the novice driver.
Thompson went on to say that every missionary should have a big "L" on his or her forehead for life to indicate that they are to be constantly learning.
Our problem today is, as Gallup and Barna have shown us, that non-Christians are unable to see any difference between our behavior and theirs. Our practice does not match our beliefs.
My prayer is that all of us at The First Evangelical Free Church of Fullerton would be so identified with our Lord Jesus Christ that it will be obvious to all so we won't have to wear a sign on our foreheads or on our shirts nor have to pull out an identity card stating that we are disciples of Jesus.