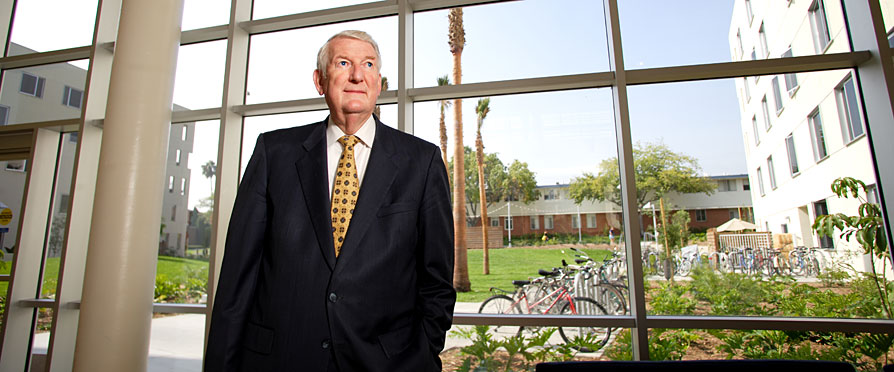 Think It Over - Golf and God
On a recent Sunday, the final round of the British Open was being televised. Because of the time difference, I was able to see all but the last few holes before it was time to go to church. So, I set the VCR and planned to watch it when I returned home.
As I was waiting for church to begin, I overheard someone asking a very faithful member where her husband was. Being the honest women she is, she replied, "He is watching the British Open." My initial reaction was, "I wish I was doing that. He is pretty smart. He stays home and sees it while it is happening. I could have done that and then bought Pastor Dale's tape and listened to it. What's the difference?"
I then thought of what a former pastor of mine, Ken Fischer, shared in a sermon, "If you get up on Sunday morning and have a debate whether or not you should go to church, something is wrong."
The reason I remember his words is because I can't recall how many times I have done this. "It's been a tough week and next week is tougher. I just need a day to rest and relax." Or, "I will watch a sermon on TV today." Or, "I have a sniffle and don't want to give it to someone else." This is a good idea if it is legitimate, but often I debate whether or not to go to church when there would be no question I would go to work with my sniffle.

Here is the one I have used the most, "They have a guest speaker and he really isn't that good." I have been on the other end of this as once in awhile Chuck Swindoll couldn't speak and I was one of his designated speakers. If the phone rang at 6:00 a.m. on Sunday morning I would answer it by saying, "Hi, Chuck, I will be glad to do it," and I always made sure I had an extra sermon ready at home.
When it was announced in church that he wouldn't be there, people would get up and leave. I just chuckled as they would be stack parked and in a few minutes would slowly drift back in.
All this to ask myself, "What is my motivation for going to church?" Is it to enjoy the music, to hear a good sermon, to fellowship with others? Or is it to go out of both adoration and obedience to worship (Hebrews 10:25).
I should go to worship Him regardless of the style of music, or if there is a poor speaker, or any number of other reasons to stay home.

I write this not to judge my friend, but to reflect on my own attitude towards coming to church. If they publish this, I hope it is on a Sunday when the Master's Golf Tournament is on, we have a rock band, a poor guest speaker and my friend has a cold so he doesn't read this.
By the way, when I got home after church, relaxed in my La-Z-Boy and turned the TV on, I had forgotten to insert a blank tape. C'est la vie.